Play shuffleboard at Work-Work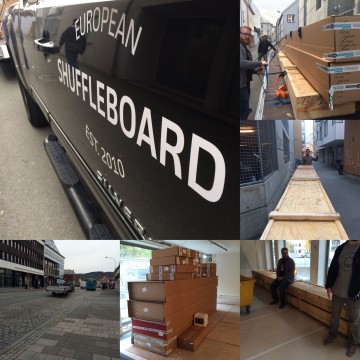 Great visit today from our partners at European Shuffleboard, who drove cross-country to deliver two of their finest Grand Champion shuffleboards to Work-Work. European shuffleboard has been around since 2010 and is a really great company which is headquartered in Oslo. They are the master-distributor for Champion Shuffleboards in Europe. Champion Shuffleboard is the best and biggest manufacture of shuffleboard in the world.
We think you need to play hard, to work hard!